Wool Snowmen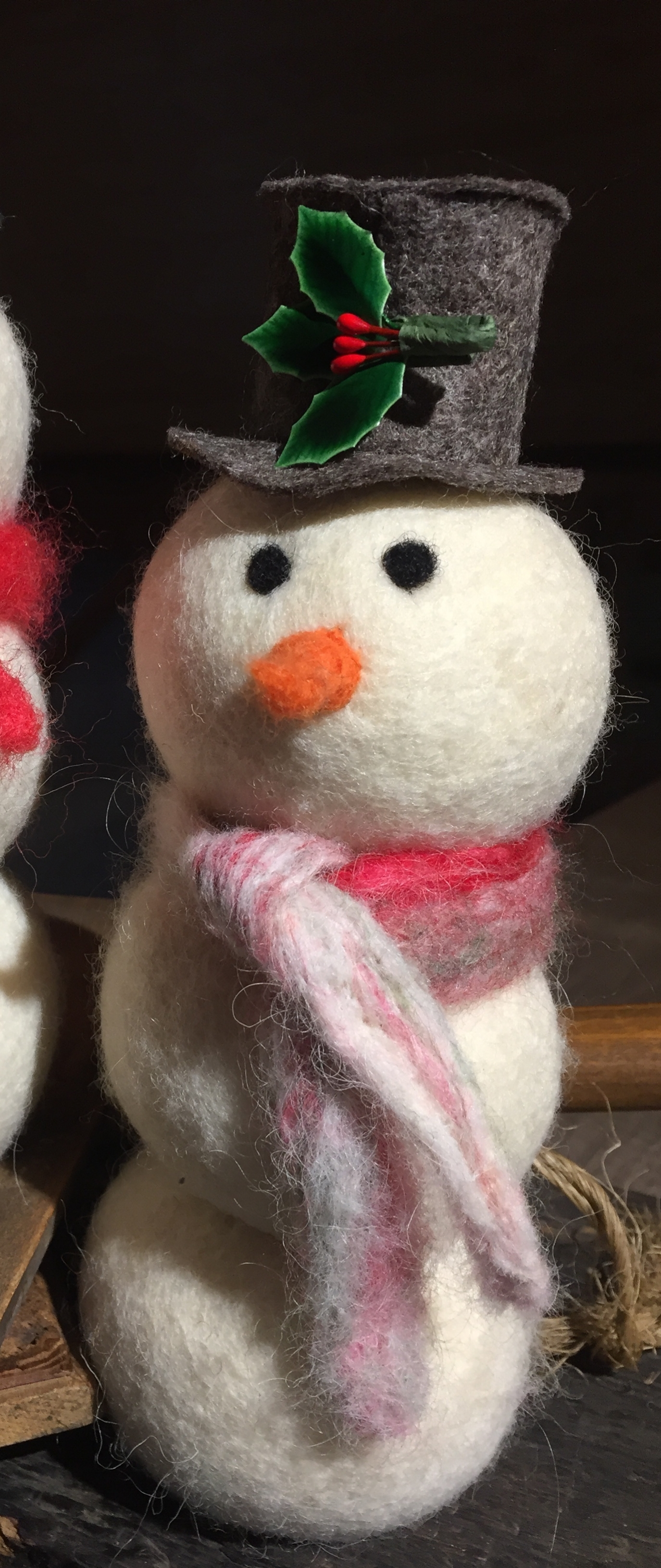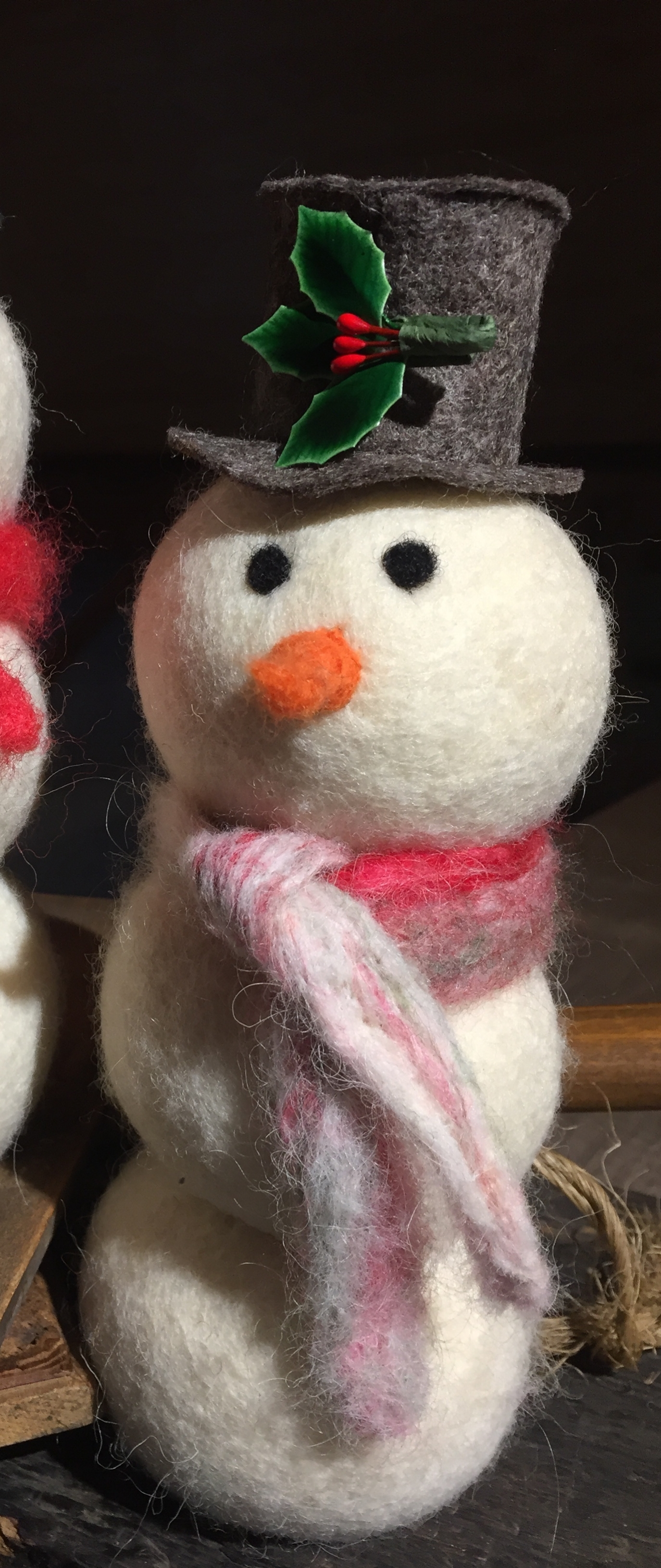 Wool Snowmen
The warmest little snowmen you will ever see...... Each one is slightly different with varied scarf colors and a carrot nose (wool of course). These cute guys are all handmade 100% from our wool grown and made in the USA - sure to warm your Christmas tables!!!!
Adorable gift idea, arrives ready to give.
Let us choose for you. If you have a preference in colors please add a note to your order, we'll do the best we can.
Each snowmen stands about 8.5" tall, depending on the angle he's wearing his top hat.
Snowmen are all hand made and may vary by scarf color also may have a vary slight size variation